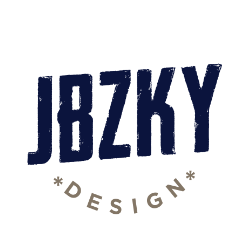 Official online shop of JBZKY Design.

Meet the real pun! June Bryan Robiso "JBZKY Design"

Although not a Fine Arts graduate, June Bryan Robiso still managed to do what he loves to be doing: Multimedia Arts! With his hard work and passion for Arts, this 31 year old graphic artist from Laguna is now enticing us with his funny and cute characters.

How did you start in graphic design?

"I started graphic design when I was in high school as a hobby and to earn money. I designed organization ID's, certificates using Corel Draw, teachers' PowerPoint presentations, and video editing using movie maker at that time. Later when I went to college I learned how to use Adobe Flash as one of our major courses in programming and got started with my interest in digital arts."

Who taught you drawing and graphic designs?

"I graduated as Bachelor of Science in Information Technology, but my passion and love to do is multimedia arts. Because I don't have any proper education in graphic design, I keep pushing myself to learn everything as much I could. I took advantage of what's available online; YouTube tutorials, forums, and blogs until I got my first job as a graphic artist."

Who inspires you to continue your passion for graphic designs?

"I was rejected so many times applying as a graphic designer, because I'm not really a fine art or multimedia graduate and my portfolio don't meet their standards. And I learned from it. It inspired me to keep improving my knowledge, creativity, and skills."

How does it feel when you are drawing or sketching?
"I feel relaxed and happy."

Do you sketch anything or are you specializing in one area?

"Most of my art is vector art. I love doing funny and cute charactesr."

What does people say on your sketches?
"It's hard to please everyone, but that's the part of human experience and learning. If someone didn't like your art that's ok. Not all people have the same taste. But try to analyze your work and try to figure out what things you need to improve on."

What's your favorite topic or subject to make?

"Something that I saw on the street as well as funny and inspirational typography quotes."

What are the struggles of being a graphic artist?

"The struggles when I started in digital arts are money and time. If you really want to be a graphic artist, you need to have a decent specification of a computer so you can level up your skills in other software like After Effects for motion graphics and Adobe Premiere for video editing. Also it will take a lot of time. Learning software is not easy and you need a lot of practice to enhance your craft."
What is the most important achievement you've attained because of graphic designing?

"Working with smart and creative people is the most important achievement that I attained. Because of them I am improving a lot."

What's your favorite subject to draw? Why?

"My favorite thing is illustrating the face of a woman because their expressions are very unique."

What can you say to young ones out there who have talents in sketching and graphic designs?

"Keep learning and push yourself beyond your limit. Don't give up. Everything is part of the process. If you're tired, take a rest and do it again and again until you meet your goal."

Why did you choose Merchiful to be a platform for your designs?

"I saw merchiful on YouTube and I got so excited! Finally there is a print on the demand company in the Philippines where I can have the opportunity to share my designs to my fellow Filipinos."

What can the Merchiful customers expect from your designs?

"I am a minimalist artist, so most of my designs are more elegant and simple. But I also love to do cute and funny characters with the touch of a 90's kid."

Are you one of the people who found JB's designs cute and funny? If yes, check his shop now at
jbzky.merchiful.com
and get one of his shirts to share the fun and cuteness to anyone you meet in the crowd. You can also peek on his Facebook page
Facebook.com/jbzkyy
and Instagram account
Instagram.com/jbzkyy
.