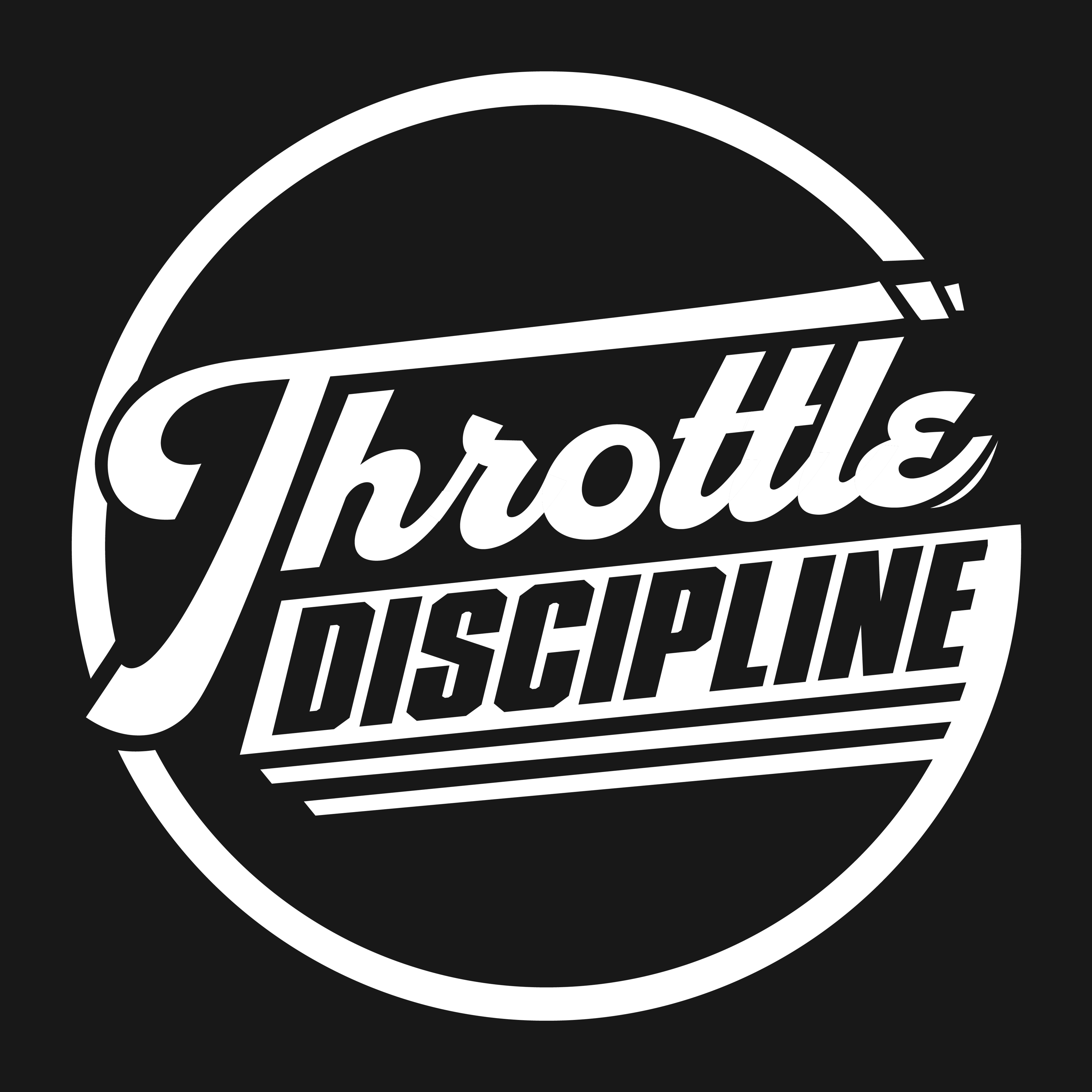 Official shop of Throttle Discipline.

Throttle Discipline

Blazing Through Your Expectations Of What Art Should Be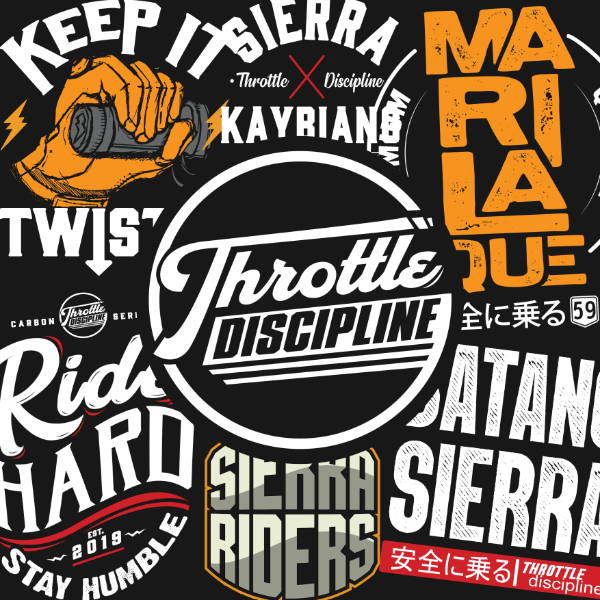 Filipino Artist Profile: Jeremiah Cabuhat

It's pretty daunting to take a leap of faith when it comes to making art. You have to face the unknown and get past all of your doubts to start making progress in this field. The same can't be said for Jeremiah when he started Throttle Discipline. He combined a love for art, which started at a young age, and his blazing passion as a rider to come up with creations that will excite you. Find out more about how he produces his designs with the utmost skill and creativity.

How did your journey as an artist begin?
I'm more of a designer these days. My artist's side somehow lessened through the years. Me being a graphic designer is more dominant since I took my Bachelor's Degree in De La Salle University Dasmariñas. My course was Graphic Design and Multimedia Arts. It was there where my career as a graphic designer started.
Since I was a kid of seven years old, I always loved to draw. I started to draw anime characters until high school. And then I never got the chance to continue drawing. It's only now when I started drawing again because I got interrupted in high school. It was mostly lettering, slogans, t-shirt designs because I used to join school contests a lot.

How did you come up with Throttle Discipline and what is the reason behind it?
Throttle Discipline came from a gaming term used in Counterstrike called trigger discipline, which means controlling your rate of fire. It came from First Person Shooter games. I applied it to my hobby of riding motorcycles by disciplining my use of the throttle. I found the term cool and applied some designs to it. I started with some street and mountain photos I took. I also used pictures where there are a lot of motorcycle enthusiasts. That was how the use of that name started. Five months before Throttle Discipline, I already thought of that. I just didn't publish it right away.

How would you describe your artistic style?
I would say it's rustic. Well, it's not plain, so to speak. I'm more of a generalist because I do a lot of designs. It's more along the lines of vintage or rustic, as I've said earlier. It's like modern retro because I always mix things up. For example, I have a modern design, I'm gonna mix some vintage textures.

What are the influences that shaped your style?
Old songs, rock ballads, 80s rock, music from the 60s. I like old songs. Whenever I create a design, that what I listen to. I get that kind of feel when I do lettering or I create t-shirt designs. There are also pieces of clothing that possess a grunge style, a rustic texture. I just adapt those elements from the clothes I get to wear.

Every artist has that one creation they're proud of the most. For you, what is that piece and why?
I have so many, way back years ago. But the one that's related to clothing. I tried printing a t-shirt design using silkscreen all by myself. When I was doing my OJT for my high school alma mater, I was taught silkscreen printing. I never got to use that skill through the years but my knowledge about it remains. I tried to refresh my skills by watching Youtube videos about it. I purchased a starter kit for printing your own shirts. I made a design using Adobe Illustrator, just a random one, for Throttle Discipline. That's what I always wear when going to the mountains or when riding my bike.

What are the common struggles you encounter as an artist?
Most of the time, procrastination. But when I'm inspired, that's when I strike and finish a lot of output. That moment, productivity itself, arrives when I have a lot of things to finish and prioritize. That's when I'll get a chance to finish my designs with the look I want.

What's the most important achievement that you have accomplished as an artist?
I established my page. I'm getting known in the riding community too. I gained a wide network of riders. I met a lot of them and became friends with them. Some of them even became my enemies. You'll meet a lot of different people in the riding community. I've always wanted to be part of it and even watched motovlogs. Now, I'm creating a network with these people. I'm now in a group and we got to help the people affected by the Taal Volcano's recent explosion. We're getting bigger and bigger too and we use my brand's name - Throttle Discipline Riders, which has less than 20 members. I'm also proud because we're active in helping people when we go to places. I'm proud of the fact that a group was built because of the Throttle Discipline page.

What are the strengths you possess as an artist?
My strengths include adaptability and resourcefulness. I have a lot of resources and when I want to get something done, I'll do everything to achieve it. For example, I want to come up with a design I'm going to put on a shirt. I'm gonna do that right away because I might lose the idea. There's willpower too. If there are a lot of projects to be done, I'm going to finish them all. I also need to work hard for all the times I procrastinated.

What do people say when they see your designs?
Beautiful. Of course, I know there's room for improvement. They always say to put my designs on a shirt. For me, there's always a need to put a twist on it. I need to put more into it. For example, I need to add more to a shirt on the back or on the sleeve. I need to fill up those spaces because I don't want to look boring. I want my brand to look both modern and vintage, but not boring.

How do you handle criticism directed towards your work?
Well, it applies to two things. The first is photography, the other is my t-shirt designs. I usually don't receive a lot of criticism but there are a lot of requests to add something more to my designs. I just follow them because these people will eventually wear these designs. As I said earlier, I don't want my work to look boring because I want the clothes I wear not to be that way. I treat myself as a customer too.

Do you prefer working on your own or are you comfortable working with others?
I always work on my own. Actually, I've worked from home for almost five years. I'm used to doing things on my own. I can do all of these things, including my designs, on my own. Working in a group is more prone to misunderstandings. The work will take longer too. I also need to get approval from others too.

Do you have any advice for talented individuals who are about to begin their journeys as artists?
Keep on working. Progress is progress and every progress counts. Practice also makes progress. Don't forget to look back on your work and appreciate it. That's what I do. The work I did when I was in college, I look at them from time to time and I see how I improved right now. The same applies too to my work two years ago. I saw my work on various t-shirts and they're not that appealing. On the other hand, the work I'm doing stands out, in my opinion. My skills as an artist and designer developed throughout the years.

How did you discover Merchiful and why did you choose it as the platform for your designs?
I worked as a Print On Demand Artist/Designer for Amazon. After some time, I left my work there. I handled multiple clients as a freelancer instead of working for a company. In the process, I developed a lot of styles. But since there are a lot of styles, there's a chance of burning out. Because of that, I wanted to start my own Print On Demand store. I had a lot of free time working as a freelancer. I saw Merchiful as one of the choices that stood out when searching online to do Print On Demand. I saw shirt.ly and then I saw Merchiful and I liked how I communicated with the latter. The process of uploading files was very smooth, which helped a lot. It's a very good platform to build a Print On Demand store.

What can Merchiful customers expect from you in the coming months?
More on gaming. The riding community isn't that active right now because there are a lot of checkpoints. I can't target them yet and I can't ride too. I made a gaming page and that's where I'm focusing right now, creating gaming shirts. It's not only gaming shirts that are available. There are playmats too. It's great because there is a wide array of products customers can choose from Merchiful. I'm going to come up with products that target gamers.

In one word, how would you describe yourself?
Spontaneous

And that's just a small sample of what this artist is all about. If you want to get a hold of one of his designs, you can check out Throttle Discipline's Merchiful store. Once you do, you'll find loads of stuff you won't find anywhere else. You can also check out Jeremiah's work on these different online platforms.

Facebook: https://www.facebook.com/throttlediscipline
Instagram: https://www.instagram.com/throttle_discipline